Feature on the TV channel 3Sat
Nice meeting a few weeks ago between Wladimir Kaminer and Freddie Tours!
The Russian-born columnist and writer came to Switzerland accompanied by a film crew to talk about the Montreux Jazz Festival and Freddie Mercury.
You can discover here the whole documentary, broadcasted yesterday evening, Saturday 29th August on the German TV 3Sat : https://www.3sat.de/kultur/kaminer-inside/kultursommer-mit-hindernissen-100.html
Numerous footage has also been shot at Claude Nobs Chalets, the venue where the Freddie Evening (VIP) will be held in the company of Peter Freestone.
More information about this evening here.
Back
---
Discover our offers
Freddie Tour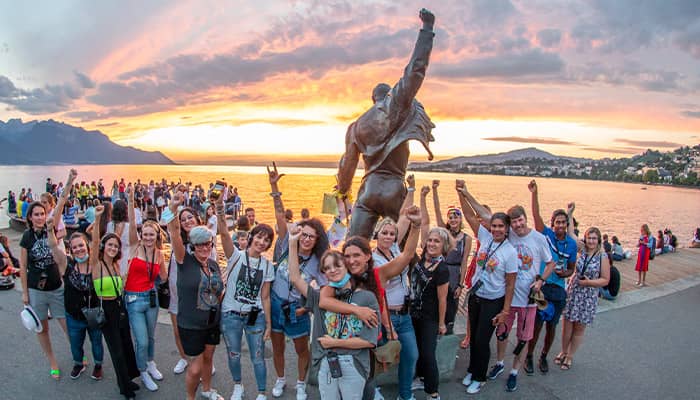 Accompanied by a guide and an audioguide, follow in the footsteps of Freddie Mercury in Montreux. You will learn more about the singer's relationship with Montreux through photos, anecdotes and fascinating stories.
62 available dates
Freddie Tour (Extended)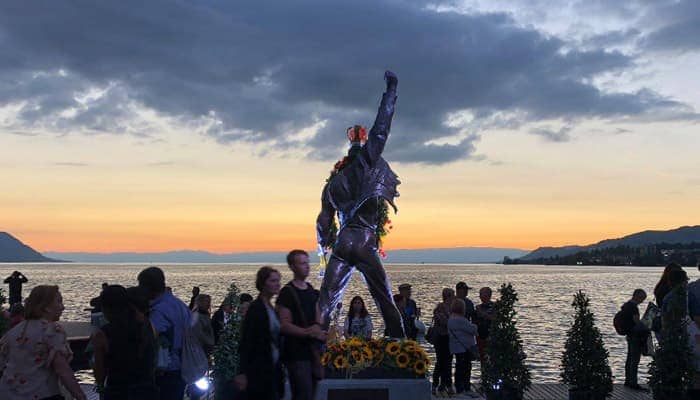 For fans and unconditional lovers of Freddie Mercury and Queen, an extended version of the Freddie Tour. Our guided city tour of Montreux will take you to discover unique locations and the secrets that surround them.
44 available dates
Freddie Evening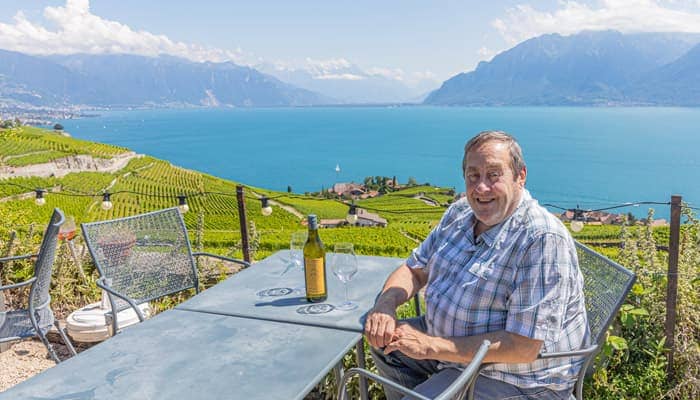 With Peter Freestone, discover the Lavaux (UNESCO) and spend the evening in his presence in the family estate of a winegrower. Freddie Mercury particularly appreciated the wine of this region.
29 May 2021 - 17h00
Freddie Evening (VIP)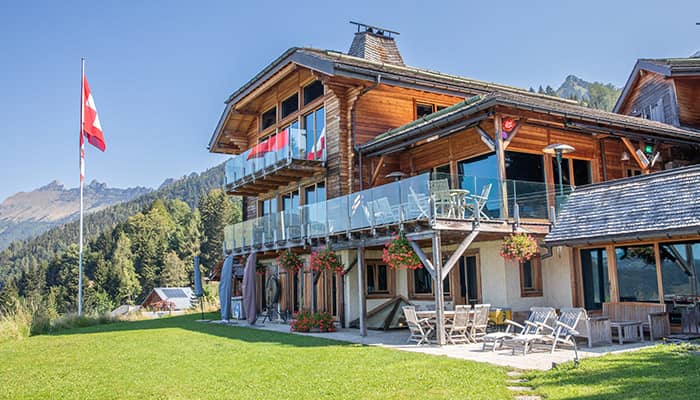 Spend an unforgettable evening in the presence of Peter Freestone at the mythical chalets of Claude Nobs, founder of the Montreux Jazz Festival, discover rare objects.
28 May 2021 - 16h00
---
---