Freddie Celebration Days
Other topics that might be interesting for you
The memory of the late Queen singer is intact!
The Freddie Celebration Days are organized every year by the non-profit organization Montreux Celebration, which was created in 2001.
This event, which takes place around 5 September, Freddie Mercury's birthday, is entirely free of charge.
Numerous international cover bands and personalities who had frequent contact with the British star are invited for concerts, conferences, demonstrations, or workshops of all kinds.
In 2006, in addition to many fans from all over the world, Jer Bulsara & Kashmira Cook (mother and sister of Freddie Mercury), Jim Beach (manager of Queen), David Richards (producer and sound engineer of Queen as well as Claude Nobs the founder of the Montreux Jazz Festival) took part. Peter Freestone, Freddie Mercury's personal assistant is a regular of this event since its inception. He has been taking part in the Freddie Celebration Days for many years by having various conferences and signing sessions.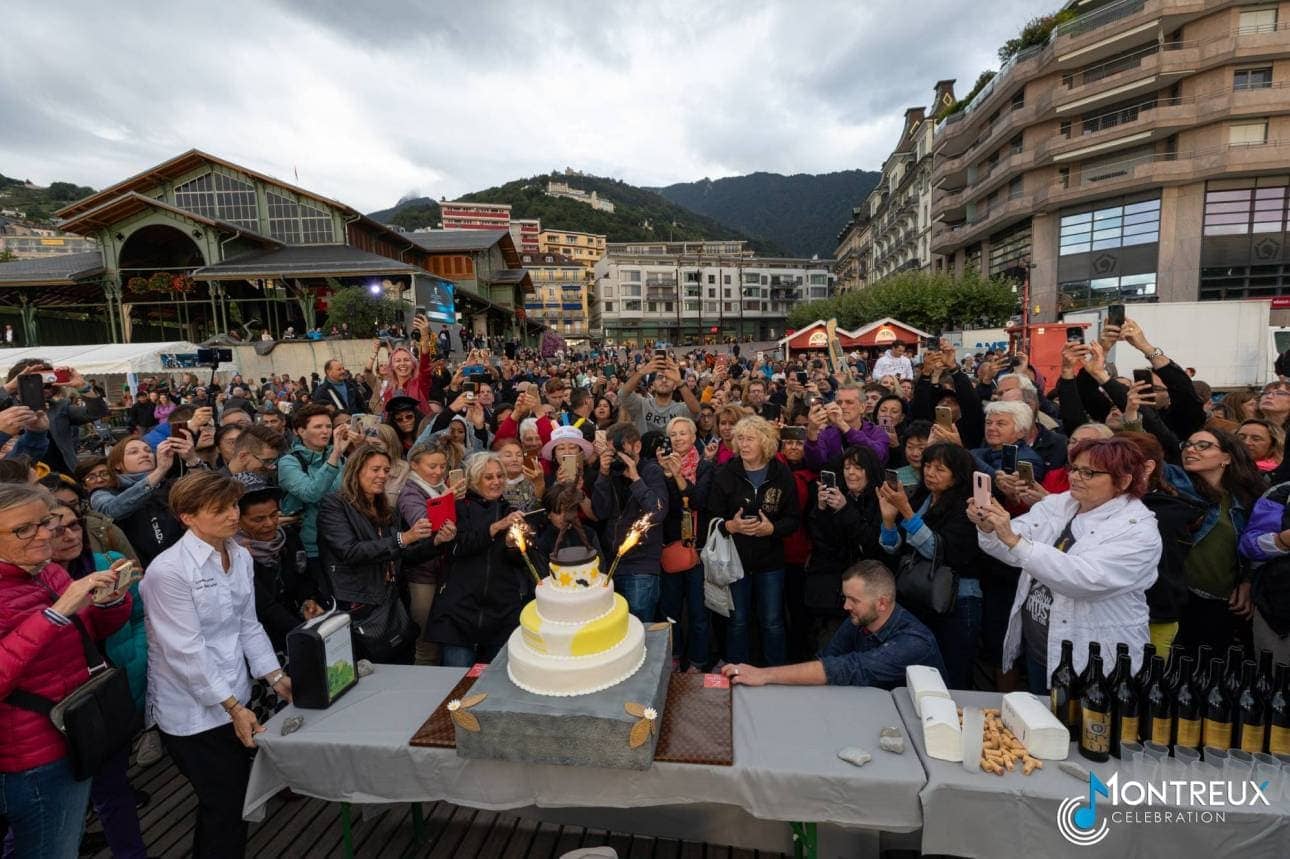 The event takes place over several days around the Freddie Mercury statue and under the Covered Market. Many surprises are offered every year for visitors and fans who come from all over the world to pay tribute in Montreux and to the singer of Queen.
Since 2013, the Mercury Phoenix Trust has been organising the official evening at the Montreux Casino. The two events are separate and are held in parallel for a weekend, making this destination a must for all fans of the Queen singer.
Freddie Mercury was known for his particularly strong taste for celebrations and birthdays, often organized in excess. He was also a man of great sensitivity, attentive to the well-being of his guests and delighted by their mere presence. The Freddie Celebration Days honour his spirit and Montreux Celebration has created this event in his image: a big party where everyone has their place and where everyone takes pleasure in celebrating together a wonderful anniversary: that of one of the greatest voices that rock music has ever known.
All the information on:
---
Discover our offers
---
Other topics that might be interesting for you
---
---