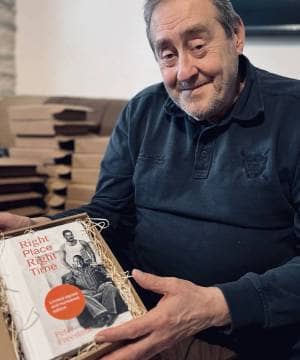 "Right Place, Right Time" by Peter Freestone
Peter Freestone has just released his autobiography, "Right Place, Right Time", which takes you on a journey through his life as Freddie Mercury's personal assistant and friend for over a decade.
From his humble beginnings in South London to working with one of the biggest rock stars of all time, this book tells the tale of how he made the right choices at the right time to create a life that was beyond his wildest dreams.
Peter offers a limited edition, signed and numbered by hand.