Guided city tours in the footsteps of Freddie Mercury
The picturesque city of Montreux in Switzerland is intimately linked with Freddie Mercury and Queen.
Did you know, for example, that the British band recorded no less than six albums at the studio in Montreux? Or that the cover of "Made in Heaven", the band's 15th studio album, represents a view of the lake and mountains in front of Montreux? And for 14 years, Queen owned the famous Mountain Studio that is located within the walls of the Montreux Casino?
In 1996, 5 years after his death, a bronze statue of Freddie Mercury was inaugurated on the shores of Lake Geneva, a place where the singer had found peace and inspiration. Having become a true place of pilgrimage for all his fans, this monument is now a major attraction in Montreux.
Freddie Tours offers you an original way to discover the rich musical past of the city and the strong attachment that Freddie Mercury, the lead singer of the band Queen had with Montreux. Our excursions will take you to the places that British stars have visited to work, relax and enjoy themselves, while crossing the musical universe of this band that has become a legend.
Exclusive: Freddie Evenings with Peter Freestone, Freddie Mercury's personal assistant for more than 10 years, are also offered in exceptional locations on selected dates.
Discover our offers
Freddie Tour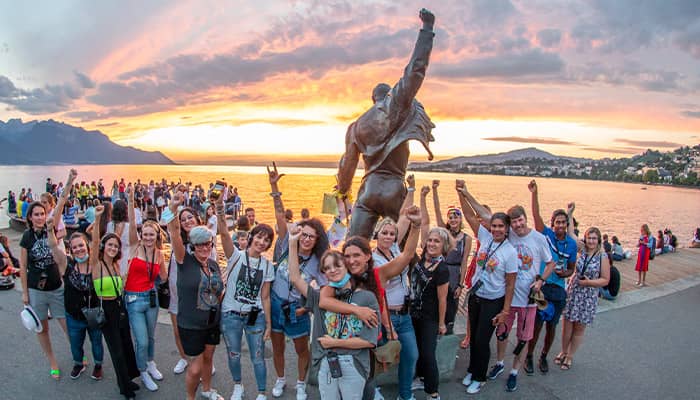 Accompanied by a guide and an audioguide, follow in the footsteps of Freddie Mercury in Montreux. You will learn more about the singer's relationship with Montreux through photos, anecdotes and fascinating stories.
Next tour
2 August 2020 - 17h30
Freddie Tour (Extended)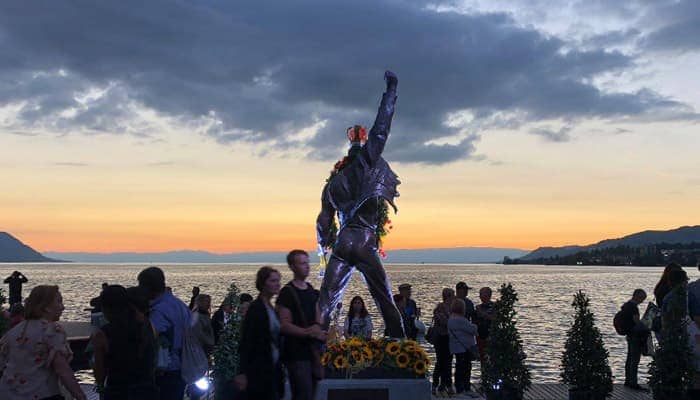 For fans and unconditional lovers of Freddie Mercury and Queen, an extended version of the Freddie Tour. Our guided city tour of Montreux will take you to discover unique locations and the secrets that surround them.
Next tour
1 August 2020 - 13h30
Freddie Evening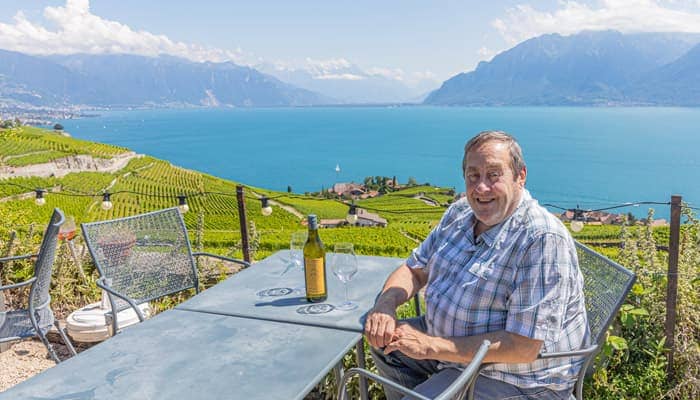 With Peter Freestone, discover the Lavaux (UNESCO) and spend the evening in his presence in the family estate of a winegrower. Freddie Mercury particularly appreciated the wine of this region.
Next tour
29 May 2021 - 17h00
Freddie Evening (VIP)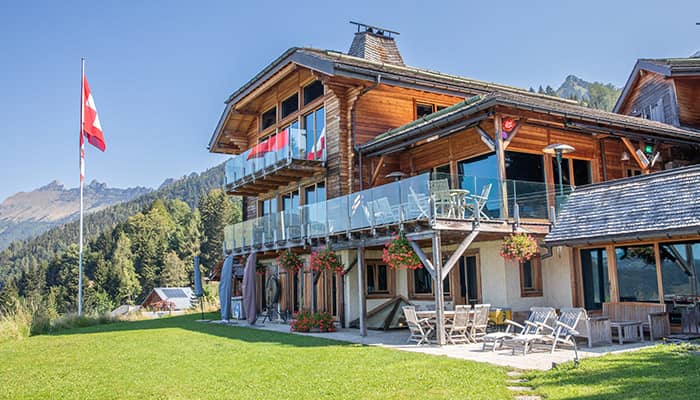 Spend an unforgettable evening in the presence of Peter Freestone at the mythical chalets of Claude Nobs, founder of the Montreux Jazz Festival, discover rare objects such as Freddie Mercury's piano.
Next tour
28 May 2021 - 16h00
---
---